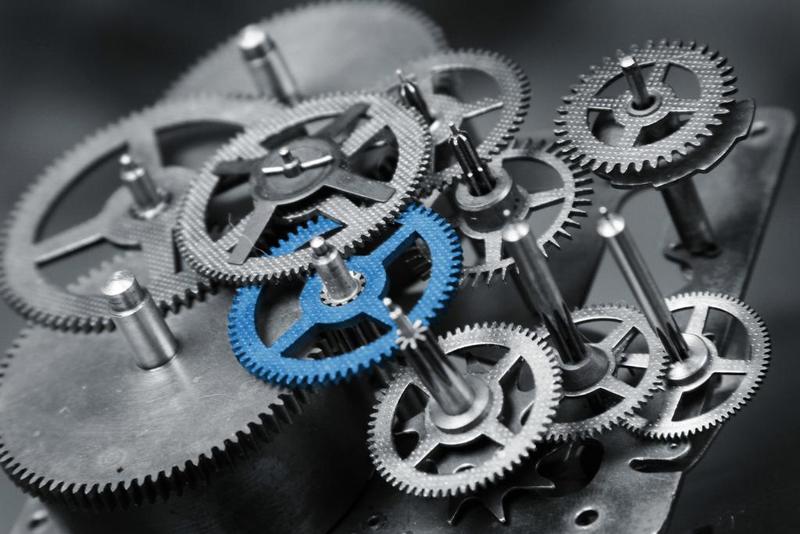 Lately, there seems to be a lot of fuss over email marketing automation.
And all that attention doesn't come unwarranted. Automating your marketing materials can save you a lot of time and money, and it takes the added work out of sending follow-up emails and other client correspondence. With automated marketing emails, you can schedule messages to go out at various time intervals, supplying customers with valuable content and encouraging them to take the next step.
Marketing automation technology normally supplies a number of other useful functions, as well, including but not limited to:
Advanced automation based on consumer behavior. With marketing automation systems, you can become more familiar with customer interactions and send automated drip emails to certain audiences based on their behavior. When a client clicks on a given link, the software or website will automatically send out a specified message meant to promote an action or decision, leading to a greater likelihood of lead conversion.
Social media marketing. Many email automation systems can be linked to your social media accounts to allow for quick content sharing on multiple channels. Depending on the technology used, you may also be able to schedule automated social media posts to improve your marketing efficiency.
Lead capturing mechanisms. Based on consumer interactions, certain systems will actually score you new leads by filtering out those who qualify. This can help you to obtain information from select customers who are most likely to be interested in your services.
Basically, this is the ultimate lead nurturing tool: in receiving consistent communications, prospective clients will feel better informed and, as a result, more trusting of your services. Likewise, as customer satisfaction rises, so too will your company's revenues. Clearly, email marketing automation offers a sizeable return on investment.
But having a great marketing automation system doesn't necessarily equate to successful email marketing. There are several factors which can make or break your email marketing strategy, and it's important that you know how to use marketing automation technology effectively.
Tips for Successful Marketing Email Automation.
Below are just a few guidelines for an effective email marketing campaign.
Personalize your messages.
Set up your marketing emails to incorporate the client's name, whether in the subject line, as part of the salutation, or (preferably) both. Studies indicate that including the customer's name in the subject line can increase open rates by 22 percent. And by using their name in other areas of the email content, you can deepen that engagement and build a stronger connection. It helps to finish the message by giving your own name along with the name of your company.
Categorize your customer lists.
Clients like to feel as though their specific needs are being addressed -- which is hard to convey when you send out an all-in email blast, disregarding differences in lead source, location, and interests. All of these variables can impact how a given email will be perceived. As such, you can make your email marketing more successful by separating your contacts into categories and sending specialized emails to different contact lists. For instance, you might market differently to exterior painting clients than you would to those interested in deck staining.
Keep it simple.
Don't send emails that are overly formal and loaded with flowery language. Say what you want to say, and do it as plainly as possible, using words that are friendly and familiar. Make the information "skimmable" with headers, bulleted lists, and photos. Most importantly, provide clear calls to action to give clients an easy way to reach out. By styling your automated marketing emails to be straightforward and readable, you can increase customer engagement, making for a more successful email campaign.
Do some A/B testing.
It's difficult to know exactly what words, images, and tactics will make for the most profitable marketing campaign. That's why, you want to up your chances of drawing in customers through email marketing, a little A/B testing is in order. This method involves sending out separate emails to different members of your target audience -- an 'A' version and a 'B' version. You can then track the results by checking your opens, click-throughs, and conversions. Knowing which email was most successful will lend you some insight into what kind of email format you should use in the future.
Pay attention to timing.
Are you sending too many emails per week? Too few? The frequency of your marketing emails may have an impact on client interest. You don't want to overwhelm your audience with content, but you also don't want them to forget that you exist. With testing and feedback, you can find a happy medium that satisfied both you and your customers.
It's also essential to determine the best days and time to schedule your marketing emails. Naturally, this is going to be different for every company; many suggest sending emails during the middle of the week -- on Tuesdays, Wednesdays, and Thursdays -- to improve open rates. Some say that midday is the best time to launch an email campaign, while others claim that evening emails are best for eliciting the desired results. Your best bet is to use a trial-and-error system to figure out what works well for your business.
What's next?
How to Make Yourself More Available to Clients One of the most common complaints about contractors is that they fail to communicate or are generally inaccessible. Amazingly enough, many contractors are even guilty of not returning phone calls -- a habit that can drastically harm their reputation and their...Continue Reading
5 Home Page Design Mistakes That Are Costing You Business As one of the first things that potential clients will see when researching your company, your website home page is of utmost importance to your marketing strategy. This is where you build your brand and show the world who you are and what you stand for. It's...Continue Reading