Five-Minute Proposals
Create and send proposals to your customers on the spot. Proposals are created from templates making it easy for you to fill in the blanks and avoid re-writing commonly-used language used in your proposals.

Electronic Signatures
Customers can sign contracts on the spot or via email once they've decided to move forward. After signing, customers can pay with a credit card.

Automate Follow Up
Booking jobs on the spot is always nice, but some customers need more time and information to make a decision. Automated drip emails will follow up with prospective customers giving them the information (pictures, reviews, videos) they need to see to feel comfortable booking with your painting company.

Create Templates
Create custom templates for different types of jobs (interior painting, exterior painting, deck staining, etc) to make filling out proposals quick and easy.

Upload Files
Upload files to proposals (receipts, estimate forms, etc) to be viewed internally by your staff.
Integrations Worth Having

Mandrill

Twilio

mailParser

QuickBooks Online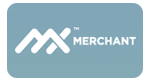 MX Merchant Credit Card Payments

Zillow Zestimates

Google Calendar
Start today, right now
Schedule a live demo today and get access to your 14-day free trial after the demo