Designed For Mobile
Painters can input time on their phone when they're at lunch or when they're wrapping up for the day, without needing to access to a computer.

Managing Timecards
Approve or modify employee timecard entries. Make notes on timecards, and mark as paid. Filter by date ranges and specific employees. Assign timecards to specific jobs for job costing purposes.

Set Wage Rates
Set employee wages so you know exactly what you're spending on labor for each job. Compare actual hours entered to job budgets to know exactly where you stand with each job, at any point in time.
Integrations Worth Having

Mandrill

Twilio

mailParser

QuickBooks Online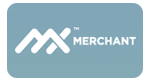 MX Merchant Credit Card Payments

Zillow Zestimates

Google Calendar
Start today, right now
Schedule a live demo today and get access to your 14-day free trial after the demo