Schedule Jobs
Once a job is booked, it's moved straight into the queue for scheduling. As soon as you've set a start date, we'll automatically email the customer the start date and start time for the job.

Assign Crews
Pick a date, pick a crew. Know where all of your field assets are scheduled to be at all times. Equip field staff with easy access to the production calendar so they can make adjustments on the fly.

Notify Customers
Notify customers when a job is scheduled and remind them a few days before with key reminders like 'close all windows before we power wash' or 'remove breakable items from shelves and tables' for a more prepared job site arrival.

Track Budgets
See right on the job schedule whether or not a job is on or over budget using employee-entered timecards. Job schedule entries turn red if you go over budget.
Integrations Worth Having

Mandrill

Twilio

mailParser

QuickBooks Online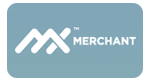 MX Merchant Credit Card Payments

Zillow Zestimates

Google Calendar
Start today, right now
Schedule a live demo today and get access to your 14-day free trial after the demo