Send Invoices Automatically
With CorkCRM, you can automatically invoice customers at key points in the workflow. You'll no longer need to manually calculate invoice amounts, search through check images in your online banking, or manually track who has and hasn't paid you.

Accept Payments Online
Your customers can choose to pay via credit card, as soon as they receive an invoice. Upon receiving a payment, Cork will send your customer a receipt and mark the invoice as paid.

Automated Invoice Follow Up
When a customer doesn't pay right away, Cork will send emails to remind the customer to pay their invoice. Painting company staff can choose to be notified when an unpaid invoice reaches a certain age.

Fully Integrated
Our payments flow is fully integrated with the rest of Cork, so you don't need to double enter any of your payment data.
Integrations Worth Having

Mandrill

Twilio

mailParser

QuickBooks Online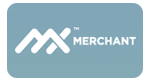 MX Merchant Credit Card Payments

Zillow Zestimates

Google Calendar
Start today, right now
Schedule a live demo today and get access to your 14-day free trial after the demo